APPLY NOW!
Apply by October 8,  2021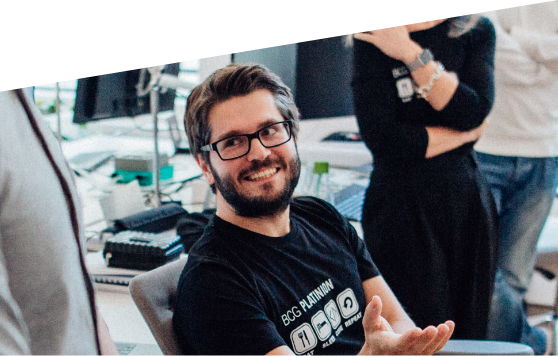 Are you interested in exploring new ideas? Are you ready to create technology solutions for the next generation of our ways of working? Are you an IT architect, designer, software developer, engineer, or just someone who is deeply immersed in the tech universe?
#codingdigitalstrategies
We want to explore new ideas, create efficient, sustainable and convenient solutions—to accompany the challenges of now and tomorrow.
Better solutions are born not in isolation but out of great collaboration: Our aim is to bring participants all over Europe together on two days, cluster them into teams, and turn their ideas into reality! Teams will work together in workspaces, supported by a group of experienced BCG Platinion experts. At the end of the two-day hackathon, each team will present its product in a short pitch—and yes, there will also be a prize for the winning team!



Our Partner
At this year's hackathon we will cooperate with "Doctors Without Borders" Médecins Sans Frontières (MSF), to continue our activities on socially relevant topics and to contribute our part to help humans in need globally.
Technology serves as the foundation for MSF to efficiently support humans in need. Unlike other organizations, MSF often operates in low-resource environments, with poor internet connection or even limited access to electricity. During the hackathon we will identify and generate ideas to simplify tasks and processes based on real life examples and use cases of MSF's day-to-day work. With this contribution we want to find technology solutions to support MSF in their mission to help humans in need.
Are you ready to think innovatively about improving the access, safety, quality, and resourcing of medical and humanitarian aid? Are you excited to think about ways of strengthening MSF's humanitarian response? Let's make an impact—together.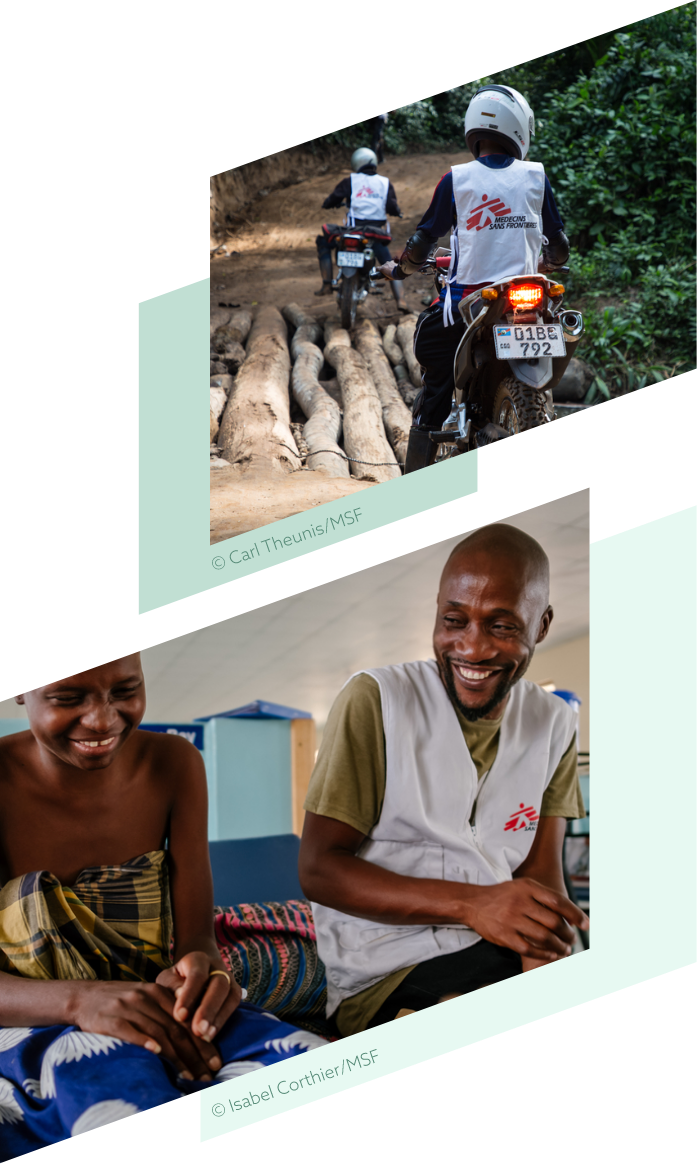 As a seamlessly integrated part of the BCG network, BCG Platinion provides consulting services focused on the development and implementation of business-critical IT architecture and digital solutions, combining strategic perspectives with digital know-how.
We enable clients on their digital journey with a focus on IT architecture, digital transformation technology and data platforms, cybersecurity, and implementation management.
BCG Platinion

Hackathon 2020
Take a look at the 2020 hackathon event, which was a great opportunity for 50 participants from all over Europe to meet up virtually based on newest VR technology.
During the two-day hackathon, the tech enthusiasts put in more than 500 hours of VR working sessions and used 26 different AWS services in order to make innovative ideas come to life.
Several cities, one goal—coding digital strategies. Our next hackathon is designed for young professionals currently working in Europe who have a passion for digital topics and coding, the curiosity to tackle new challenges, and the drive to make an impact. We would be happy to see broad, diverse participation.
Are you an IT architect, designer, software developer, or engineer with a digital background? Whatever your digital niche, this hackathon is for you. We have a limited number of slots available, be the first who gets to know as soon as the application process beginns.
An international BCG Platinion Team will select the best talents to ensure the participation list is captured from different angles.
The application process is closed.
Thanks to all applicants.